On Tuesday 19 September 2023, the morning session at Kenton & District u3a dealt with the Healthy Living topic of how to come to the aid of someone who has collapsed and is in need of first class first aid.
Julian Green, a paramedic, came to our event at the Harrow District Masonic Centre to provide information on how to to come to the aid of someone, including the operation of a Automated Electronic Defibrillator (AED), the life saving device that can detect what needs to be done in the event that there is a heart problem, and then carry out the first steps.
The device is an advanced piece of electronic equipment, and can shout instructions to the helpers and any bystanders.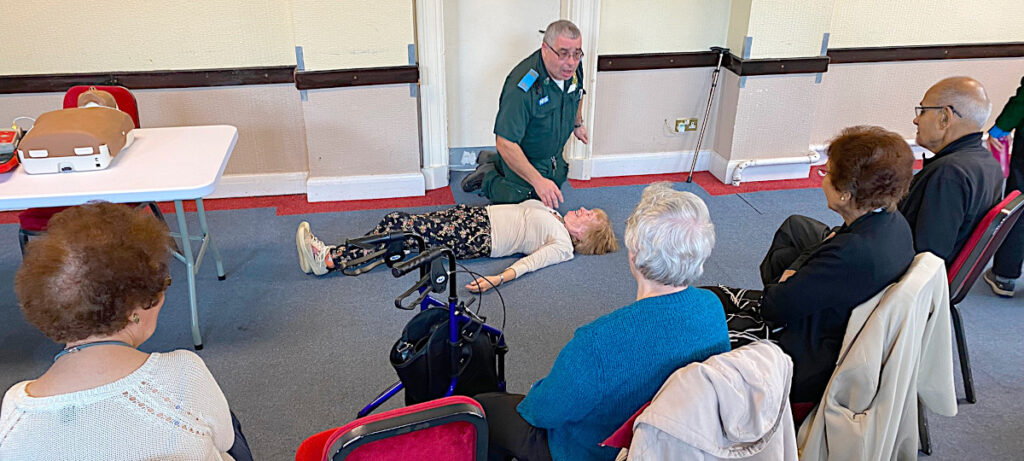 Not every intervention requires the AED, and Kenton & District u3a chair Louise Bennett offered to be a living model on which the steps were demonstrated by the paramedic. We all hope that we never have to use this information, but if ever it does prove necessary, we have a caucus of members who will know what to do.