LOCATION: Most of our meetings take place at the Harrow and District Masonic Centre which is in Northwick Circle HA3 0EL, near Sainsbury's in Kenton. The nearest stations are Kenton and Northwick Park. The nearest bus stops are in Kenton Road or Woodcock Hill.
REFRESHMENTS: Almost all our activities involve a break in proceedings for members to have tea, coffee and biscuits and the chance to socialise with others. Refreshments cost 50p.
MONTHLY MEETINGS:
Each month we hold at least one Monthly Meeting where a first class speaker is invited to address the meeting. These are quality presentations on topics that are of interest to the members of Kenton and District u3a, and have included speakers on the House of Lords, on the work of the courts, on decluttering your home or office, and on the problems of writing books for publication. These occasions usually lead to a series of questions followed by refreshments.
On July 26th we will have Lucy Allen's talk "From Titanic to the Batmans: the highs and lows of a stunt woman's life".
EXPLORING LONDON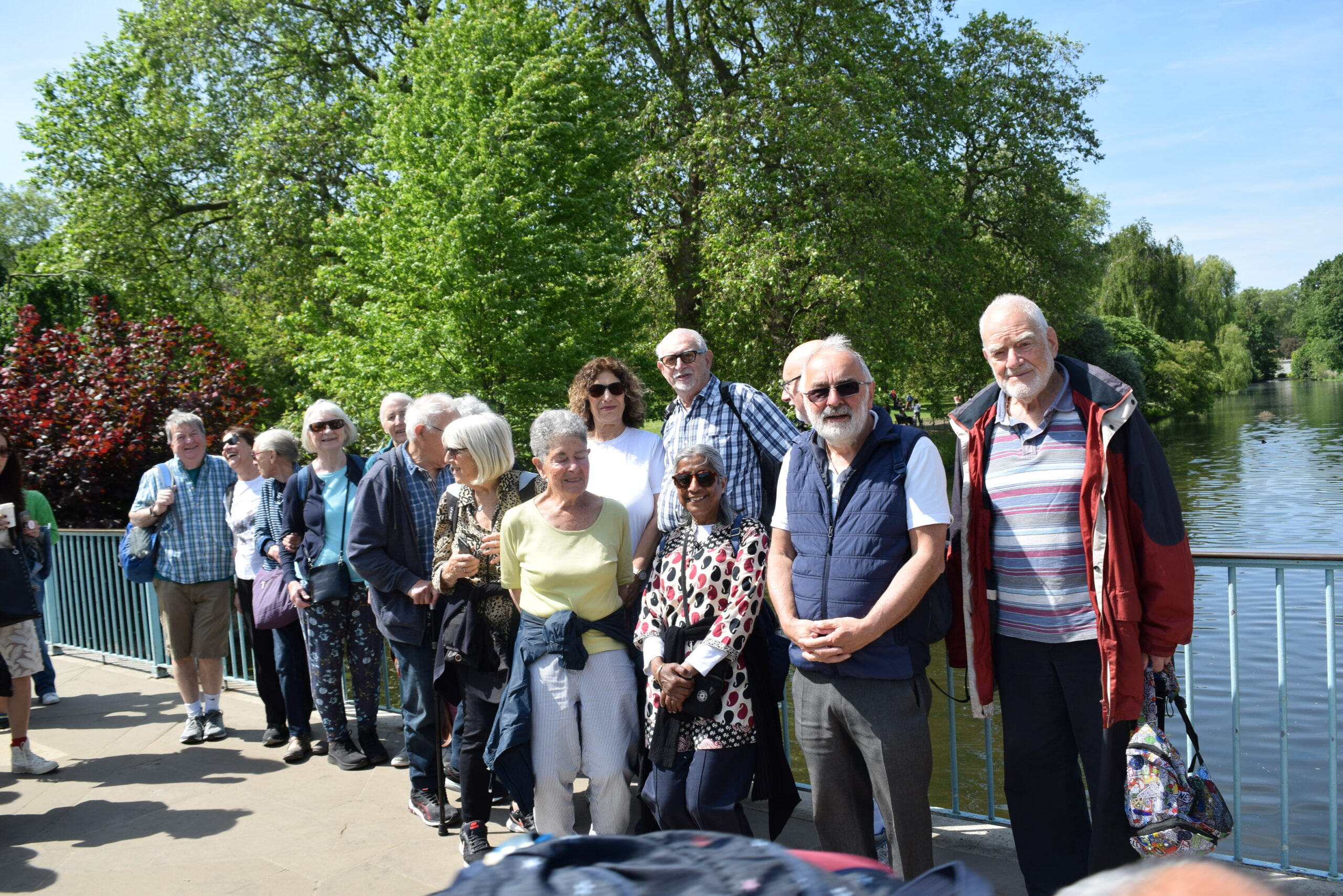 The sun came out for a stroll through the Royal Parks in Central London on Sunday 28 May 2023.
Our group was led through Saint James's Park, Green Park, Hyde Park and Kensington Gardens by Kevin who oversaw the whole event. Given the excellent weather, it was very much appreciated, and the advice to bring your own supply of water turned out to be a good idea too.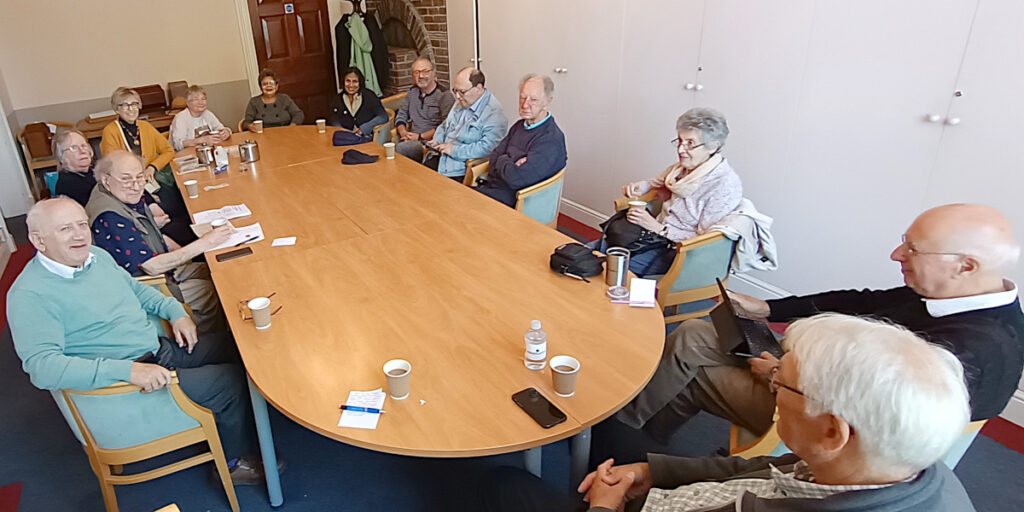 Our group, working under the title of "Morality Matters" investigated the topic of Artificial Intelligence, something that has been very much in the news over the past few weeks.
Discussions ranged over the problems of defining Artificial Intelligence, and how it differs from research. What the role of Artificial Intelligence could be for society, and how regulation can extract what is good, and protect society from what is bad.
Examples were produced from Computer Applications Software, from Education, from Medicine and from the Law,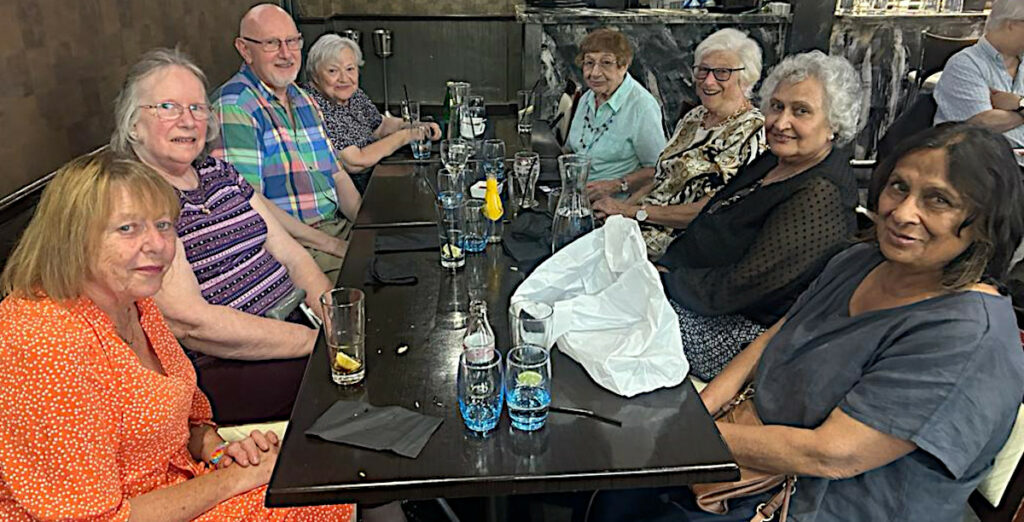 MOTO went to Blue Ginger for supper on Saturday 10 June 2023 at the Blue Ginger Bar & Restaurant as shown in the picture above. In this context, MOTO stands for Members On Their Own!
They have a coffee morning planned for in June and the following week they will be off to The Harvester for Sunday lunch. Further details from the group organiser – Viv Spiteri, the Kenton & District u3a Secretary (see Contact Us above).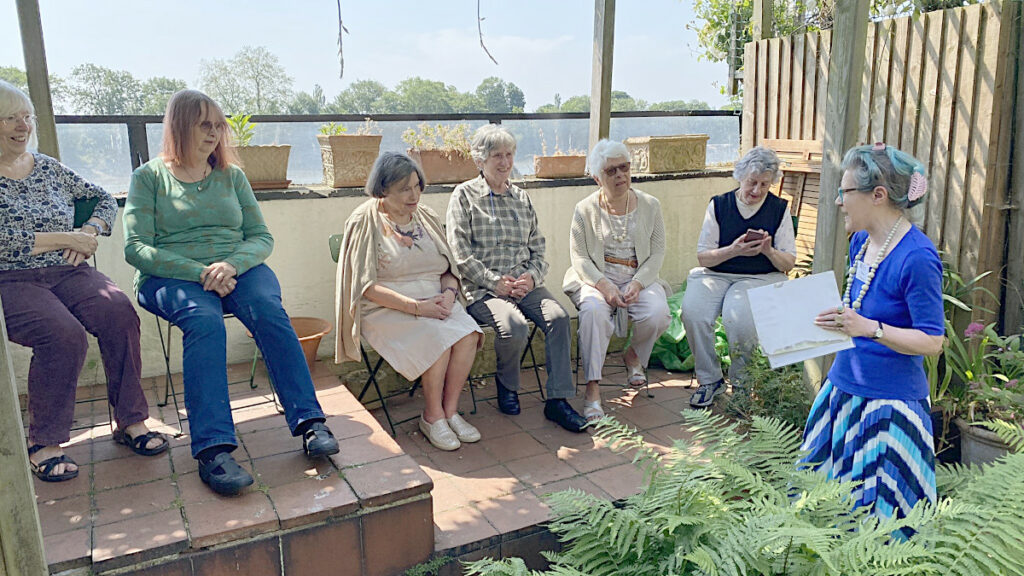 On Friday 9 June 2023, Kenton & District u3a organised two groups to visit 7 Hammersmith Terrace.
7 Hammersmith Terrace is an historic house in the London borough of Hammersmith and Fulham, England, and the former home of English engraver and printer Emery Walker. Walker was an important figure in the English Arts and Crafts movement, and a close friend of textile designer William Morris, who lived nearby. During his life, Walker furnished the home in an Arts and Crafts style, reflecting his friendships with Morris and others.
The terraced house is a Grade II* listed building. It is four storeys tall, two windows wide with a Doric porch and built of brown brick with stucco to the ground floor. A blue plaque was erected by London County Council.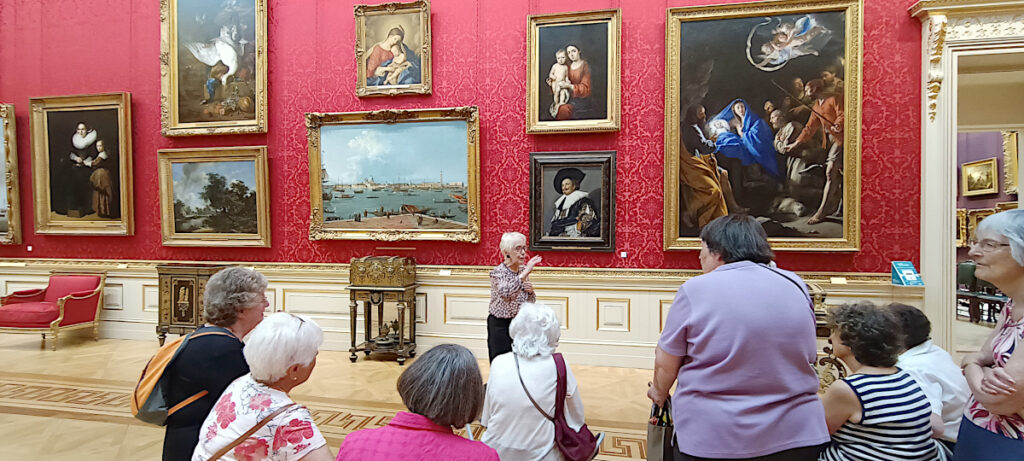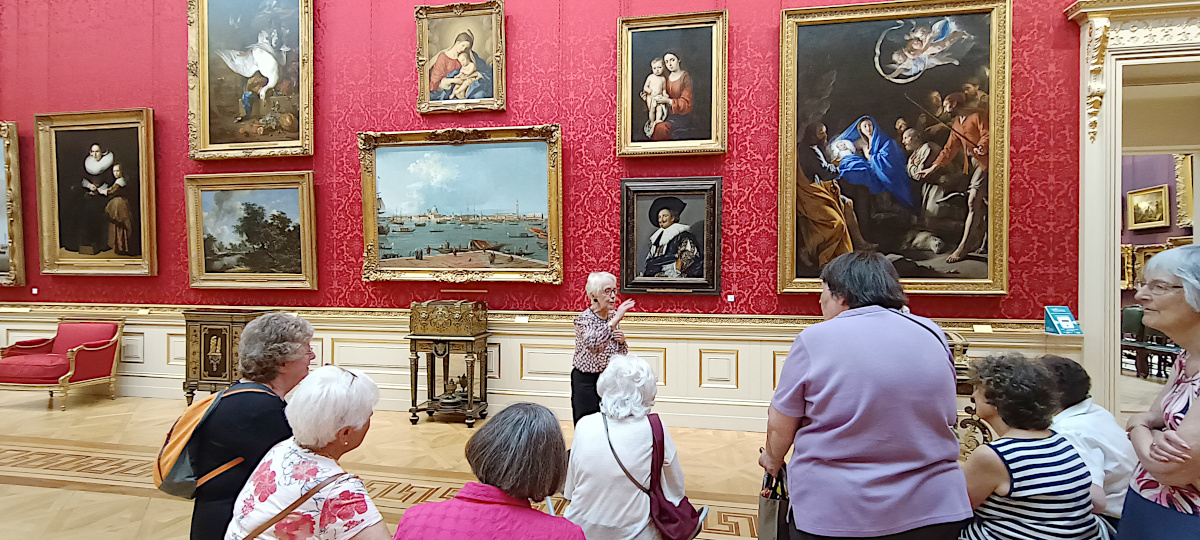 Our visits to the Wallace Collection concluded with the last guided tour to the collection on Wednesday 14 June 2023, with our guide Jennifer underlining the points made during a series of lectures given in early 2023 to Kenton and District u3a.
The enormous collection could be overwhelming, but Jennifer's short tour concentrated on the Golden Age of Dutch Art in the 17th and 18th Century.
Jennifer will return to Kenton and District u3a in September 2023 with 6 fortnightly talks dealing with what can be seen in the London Art Galleries. Below, in a room at the Wallace Collection, she gave an insight into some of the works and the genres that will feature in her talks.
Information on our Groups
For more information about our groups, walks, visits and outings, please click here to contact Interest Group Coordinator by Email.
Come and Visit Us
We look forward to seeing you at some of our meetings and group activities very soon. You are assured of a warm welcome.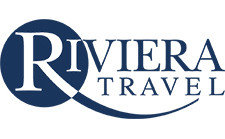 Rivieria Travel will make a 10% Donation to Kenton & District u3a
A reminder that if you book a holiday directly with Riveria Travel and nominate Kenton & District u3a as a charity of your choice, they will donate 10% of the final cost to us on your return. But you must mention that you would like them to do this at the time of booking.
The donation can apply to the total cost of a group booking if the person making the booking is a u3a member. You may have seen their adverts in Third Age Matters magazine.