LOCATION: Most of our meetings take place at the Harrow and District Masonic Centre which is in Northwick Circle HA3 0EL, near Sainsbury's in Kenton. The nearest stations are Kenton and Northwick Park. The nearest bus stops are in Kenton Road or Woodcock Hill.
REFRESHMENTS: Almost all our activities involve a break in proceedings for members to have tea, coffee and biscuits and the chance to socialise with others. Refreshments cost 50p.
COVID SAFETY ARRANGEMENTS: The Kenton u3a Committee's approach to Covid precautions for our members is as follows:
Members do not need to wear a mask when they are in the Masonic Centre unless they wish to.
At larger meetings we can provide an area set aside at a distance from the rest where all those who prefer to wear a mask can sit at a safe distance. We ask those who do not wish to wear a mask to avoid sitting in that area. Smaller groups can make their own arrangements to suit group members.
People are free to move seating so there are enough seats for mask wearers and so that they feel safe.
We will continue to keep all seating well-spaced and to ventilate meeting rooms.
We urge all our members to be considerate of others and their personal choices and to act respectfully and responsibly. That includes, remembering to avoid bunching together, especially during refreshments breaks – something many of us forget.
If members are at all unwell with any cold like symptoms we firmly request they do not attend our meetings until they are better.
We encourage members to act cautiously and stay away from in person meetings if they live in the same household or have been in close contact with someone who has tested positive for Covid. When either they have recovered from Covid themselves (if they got it first in their household) or the household is clear of Covid or they are confident they have not contracted it from their close contact they are welcome to return.
MONTHLY MEETINGS
Each month we hold at least one Monthly Meeting where a first class speaker is invited to address the meeting. These are quality presentations on topics that are of interest to the members of Kenton and District u3a, and have included speakers on the House of Lords, on the work of the courts, on decluttering your home or office, and on the problems of writing books for publication. These occasions usually lead to a series of questions followed by refreshments.
On February 22nd Stewart Goshawk will talk on "The Fun of Giving Other People's Money Away".
EXPLORING LONDON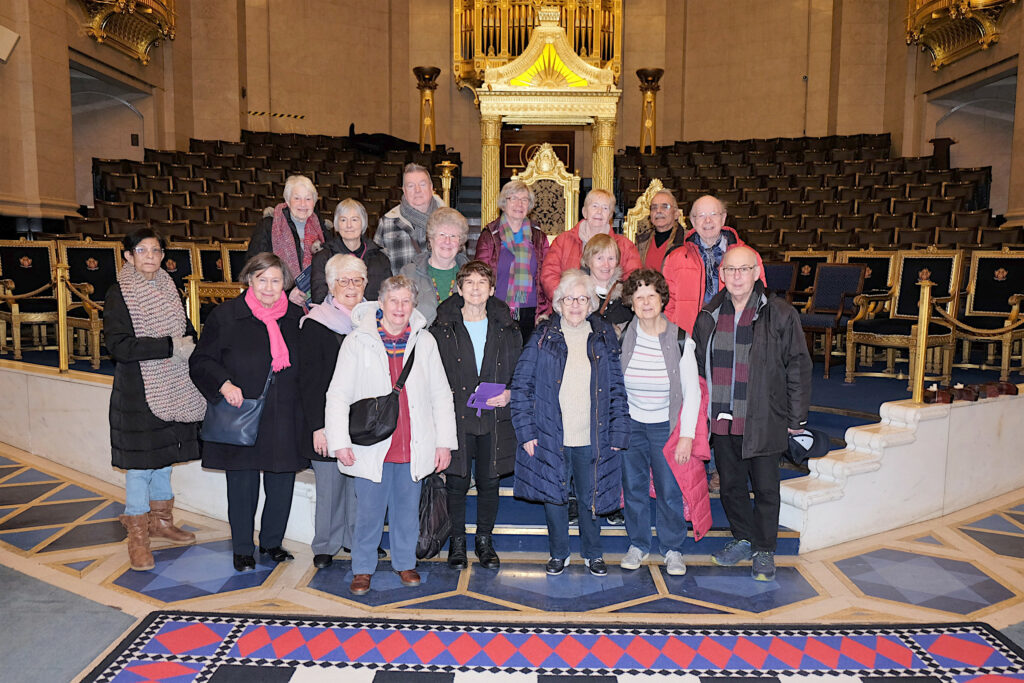 On Thursday 26th January we had a guided tour of the Freemasons' Hall in Covent Garden. This imposing Art Deco building is the headquarters of the United Grand Lodge of England. Particular highlights were the huge and beautiful Grand Temple with its vast bronze doors and rich mosaic work and the interesting Museum of Freemasonry where we learned something of the history of freemasonry and its ceremonial rituals.
On Tuesday 7th February at 11am we are going on a 1.5 hour guided tour of the grade one listed Apothecaries' Hall, nestled in the back streets north of Blackfriar's Bridge. It is one of the oldest livery companies of the City of London and its first floor rooms remain as they were in 1692. As well as a tour of the key public rooms we will learn about the history of the Worshipful Society of Apothecaries. We will travel down together from Preston Road Station to Blackfriars, meeting at 10.15am.
On the afternoon of Monday 13th March we will be having a private presentation on the history of the Bank of England at the Bank of England Museum. The audio visual presentation is free, starts at 3pm and will last an hour. It will give us a brief history of the Bank of England since it was founded in 1694 and describe its main role and functions today. There's an opportunity to ask questions about what it did in the past and what it does today. Before and after the visit we will be able to explore the Museum's displays on the history of the Bank and its current activities. We plan to meet at Preston Road Station at 1.45pm and travel down together to Moorgate Underground Station.
On the afternoon of Tuesday 18th April we will be going on a private tour of the Carpenters Hall, a livery company in the City. Watch out for more details in the next newsletter
The National Organisation
National Office keep us updated on what is happening and what other u3as are doing through their email Newsletter. If you have not already signed up to it, please go to " https://u3a.org.uk/newsletter" and enter your details.
Information on our Groups
For more information about our groups, walks, visits and outings, please click here to contact Interest Group Coordinator by Email.
Come and Visit Us
We look forward to seeing you at some of our meetings and group activities very soon. You are assured of a warm welcome.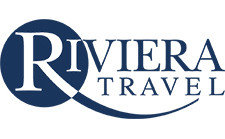 Rivieria Travel will make a 10% Donation to Kenton & District u3a
A reminder that if you book a holiday directly with Riveria Travel and nominate Kenton & District u3a as a charity of your choice, they will donate 10% of the final cost to us on your return. But you must mention that you would like them to do this at the time of booking.
The donation can apply to the total cost of a group booking if the person making the booking is a u3a member. You may have seen their adverts in Third Age Matters magazine.