On Wednesday 06 September 2023, a small selection of our Gardening Group visited the Free Dahlia Festival at the Aylett Nurseries near St Albans. Our arrival mid-afternoon was an excellent excuse to enjoy teas and coffees in the Festival Tent before we investigated the Dahlia Fields.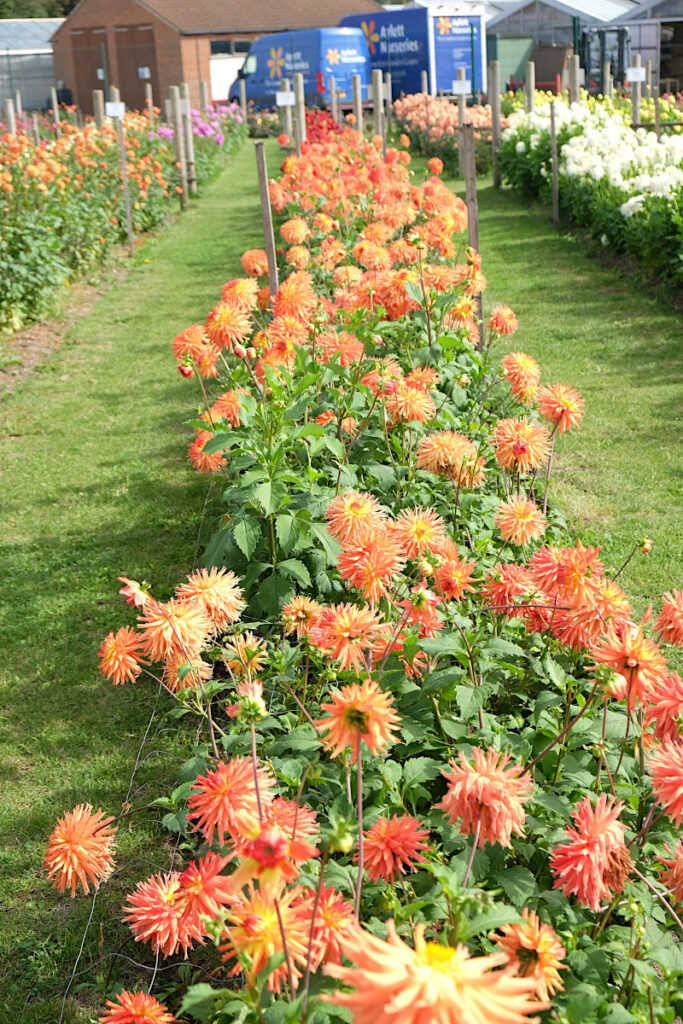 There is an enormous variety of dahlias on show, all of which are clearly labelled by variety and growth habit, and we spent nearly two hours being amazed by the colours and the perfect blooms on show.
At the end of the visit, we were guided through the shop where many of the dahlias and other seasonal plants were available for sale, as were a variety of gardening sundries.