On Friday 9 June 2023, Kenton & District u3a organised two groups to visit 7 Hammersmith Terrace.
7 Hammersmith Terrace is an historic house in the London borough of Hammersmith and Fulham, England, and the former home of English engraver and printer Emery Walker. Walker was an important figure in the English Arts and Crafts movement, and a close friend of textile designer William Morris, who lived nearby. During his life, Walker furnished the home in an Arts and Crafts style, reflecting his friendships with Morris and others.
The terraced house is a Grade II* listed building. It is four storeys tall, two windows wide with a Doric porch and built of brown brick with stucco to the ground floor. A blue plaque was erected by London County Council.
After Walker's death, his daughter Dorothy sought to preserve the interior of the house, while adding further items from the Morris family. As a result of this preservation work, the house now offers a unique example of an Arts and Crafts interior, preserved almost as it was during the life of its former inhabitant.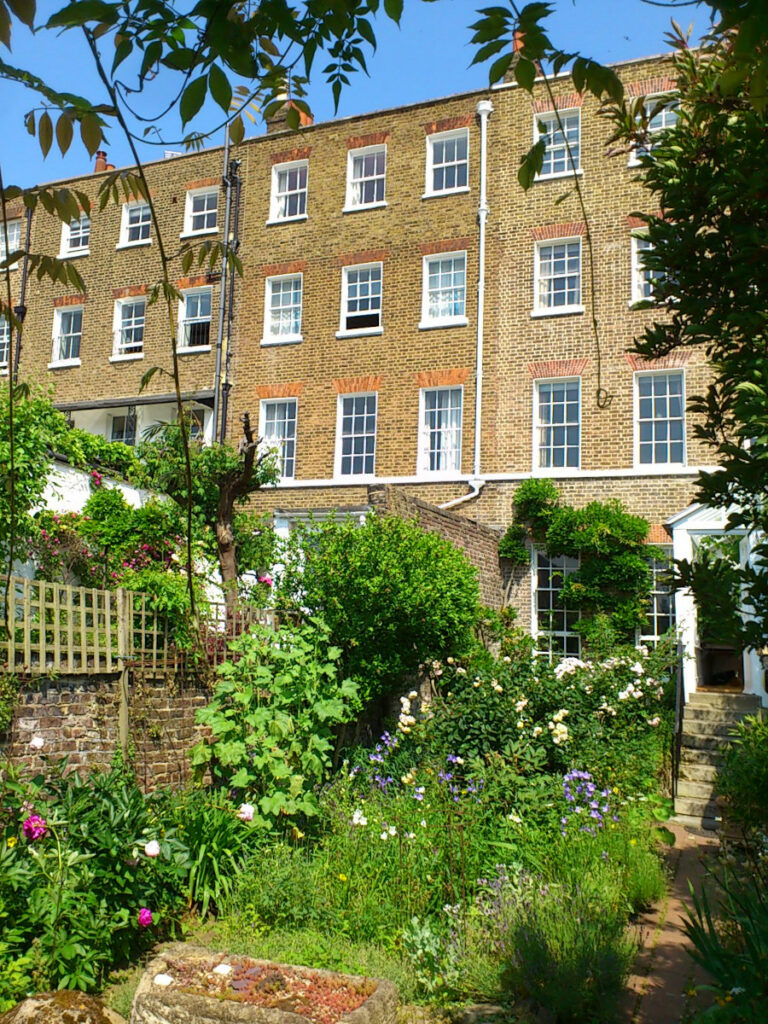 Interiors by kind permission of Emery Walker Trust