Members of the Gardening Club met on Wednesday 26 April for a visit to The Gardening Club in Crews Hill just north of Edmonton.
After appropriate lunchtime refreshments at The Plough, in Cattlegate Road, we made our way the short distance down the road to the Crews Hill Gardening Club to see what was available and at what sort of price. As the picture above shows, we started with their selection of seeds for flowers, vegetables and fruits. It is important that we make it clear that we did not clear all the varieties down to their white cards! But, as you can see, the locusts had beaten us to it!!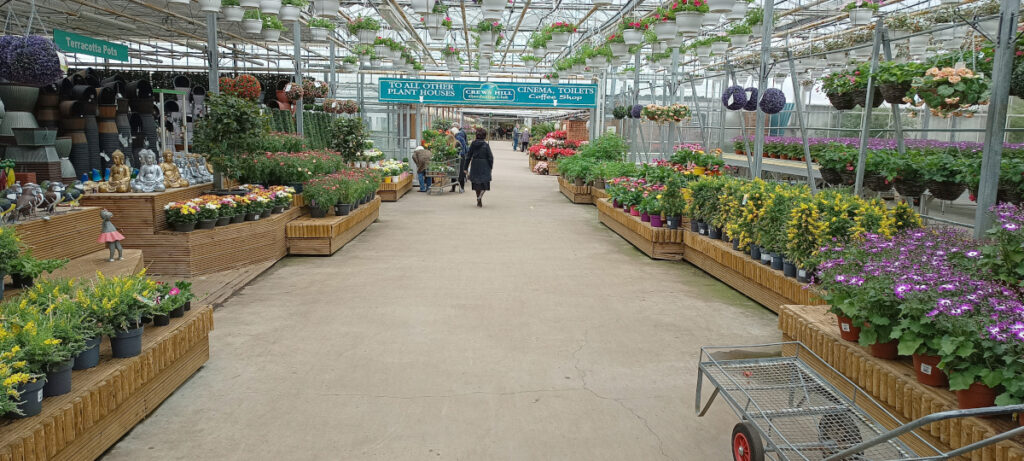 The Gardening Club is an enormous greenhouse with a very wide range of annuals and perennials at prices to suit every pocket, and there are many special offers. The least expensive we saw started at £1.50. The most expensive item we saw there was a bright red camellia in a pot trained to about 3 metres and priced at £1,200.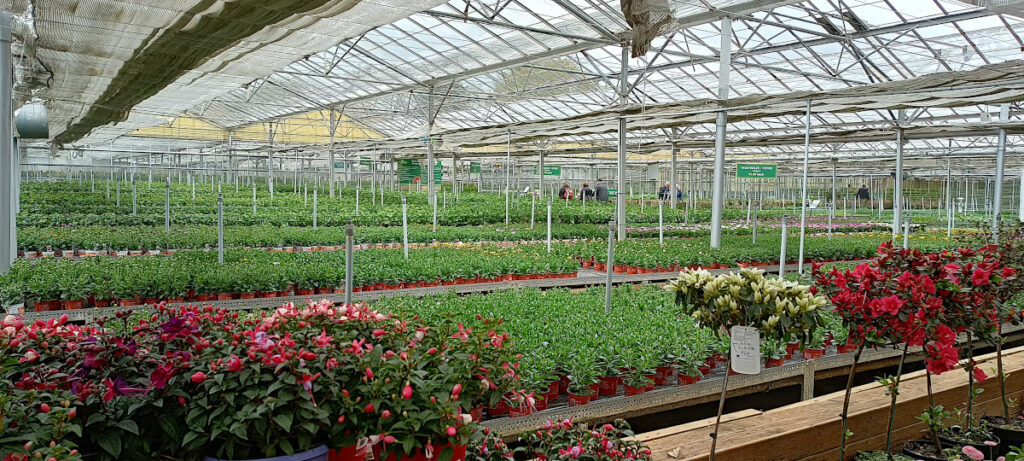 As these pictures show, there is an abundance of quantity, and to our eyes there was a matching abundance of quality as well. Now all we have to do is to find somewhere in our gardens to put all the plants we purchased.