Our Jazz Appreciation Group met on Tuesday 28 March 2023 to learn about the journey from Storyville to Chicago for US Jazz Musicians.
Storyville was a part of downtown New Orleans, LA, between the Business District and the French Quarter. According to Wikipedia, Storyville was the red-light district of New Orleans, Louisiana, from 1897 to 1917. It was established by municipal ordinance under the New Orleans City Council, to regulate prostitution. Sidney Story, a city alderman, wrote guidelines and legislation to control prostitution within the city. It was not a success from the City Council's point of view, but it did encourage a host of US Jazz Musicians by providing many clubs and bars where the music was played.
With the closure of Storyville, the musicians lost work and many decided to move north to Chicago, which at that time was the fastest growing city in the world. Initially, there was no prohibition and business flourished. However, with the arrival of prohibition in 1920, there was an uneasy atmosphere that lasted for the 13 years of prohibition. The 'mobs' took over business and the control of alcohol, and there was a gradual change that favoured white musicians.
One highlight of the session followed the playing of Honky Tonk Train Blues by Mead Lux Lewis, recorded originally in 1927. Having heard the original, we were treated to a live performance by u3a member David who remembered learning the piece in his youth!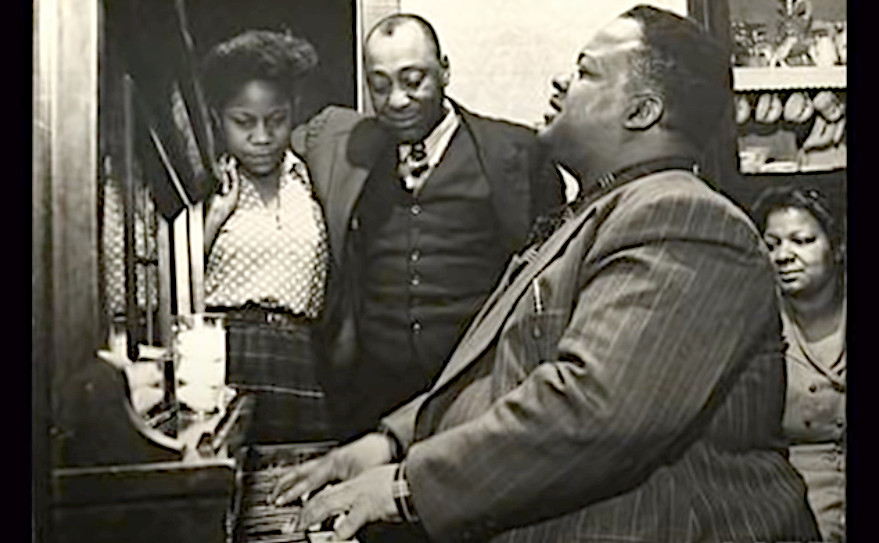 Our next session in April will feature Gypsy Jazz and the music of Django Reinhardt.