This week's talk by Jennifer on the Golden Age of Dutch Art concentrated on the development of Group Portraits, the depiction of Merriness in bars, in places of work and in the home. Many of the portraits led to involvement and discussion, including the famous individuals pictured, like Pickled Herring, the Lute Player, the Merry Toper and the Jolly Toper.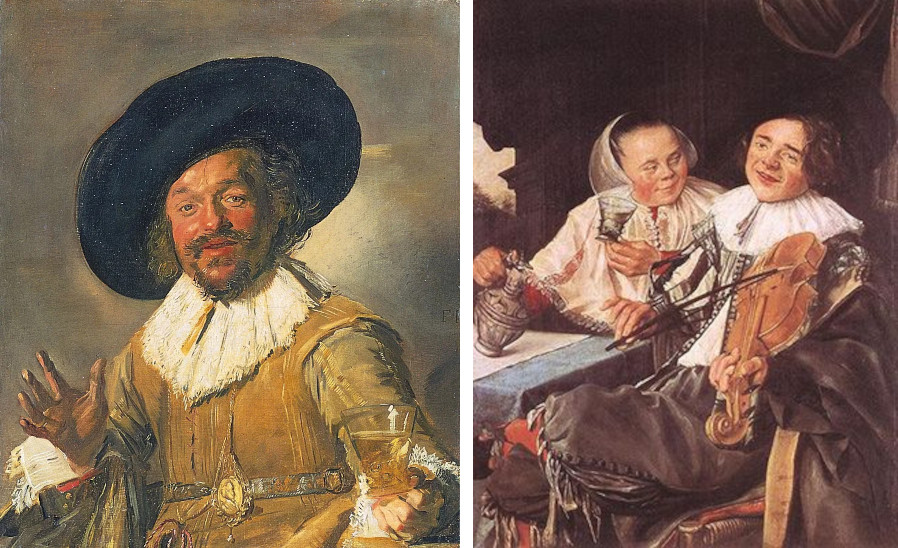 We learned too about the life and times of Judith Leyster, one of the two women accepted into the 17th Century Artists' Guild of Haarlem. She painted many works, but on her marriage to Jan Miense Molenaer, she painted less (although still life painting continued) and many of her works were credited to her husband or to other artists.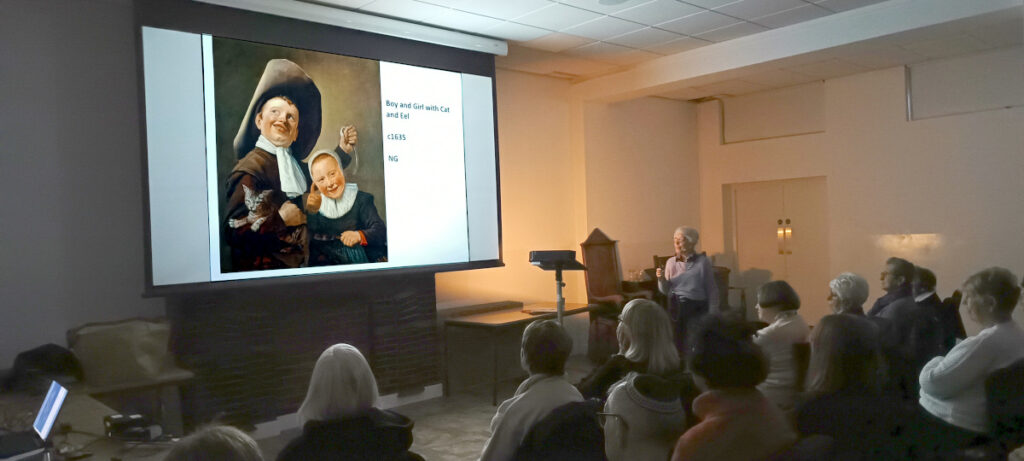 A guest speaker this week was our own Peter, who took us through a chronological gallery of the self-portraits of Rembrandt, starting in about 1629 when he was 23, taking him through his marriage to Saskia, the birth of his son Titus, the death of Saskia, and his final portrait in the year of his death at 63 in 1669 – although he does look much older than that.
Jennifer then returned to the lectern and continued with the picture that hangs in her sitting room, which she has named "Agnes". Whilst only a delightful copy of the portrait painted by Bartholomeus van der Helst, the lady with a fan has established herself in their home!
Jennifer then moved on to the role of animals in pictures, emphasising the work of Cuyp with his cows and the views of Dordrecht before moving on to the works of Paulus Potter. Comparisons were provided between the work of Potter and the English artist George Stubbs. Whilst Cuyp was known for his cows, Potter excelled at many different animals. The talk ended this week with "Punishment of a Hunter" by Potter (below) – not to be confused with the detective novel with the same title. This multiple illustration showed the hunted animals winning out and getting their revenge on the hunter!