As with last week, this week's examination of the Golden Age of Dutch Art, with Jennifer, had moved indoors to examine how the home, and the people in it are portrayed. But the emphasis this week was on the people – in particular the women, how they dressed (and why) and what happened in the homes.
We saw almost two thirds of the works of Johannes Vermeer, and he was joined by Pieter de Hooch, Gabriel Metsu, Gerard Ter Borch and his sister Gesina Ter Borch. The pictures were full of symbolic colours, symbolic articles and several of the paintings demonstrated the limited stock of props some of the artists could call upon. In particular, we saw a yellow jacket many times, and we saw the same model in many of the examples.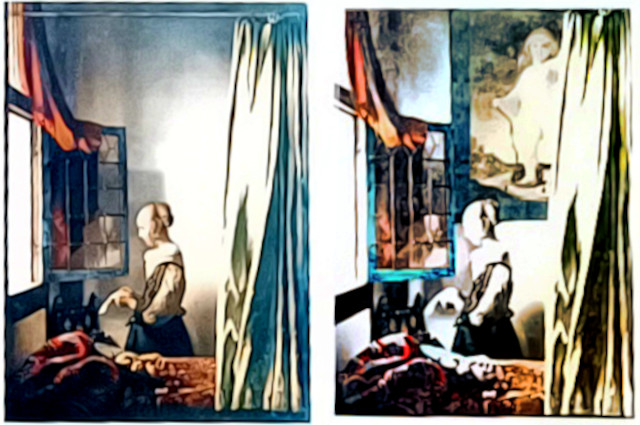 Many of the paintings had been created to client requirements, and sometimes backgrounds would reappear after cleaning that the client had originally wished removed. We were also guided through the significance of one painter including another painter's work as a background on the wall in the commissioned painting.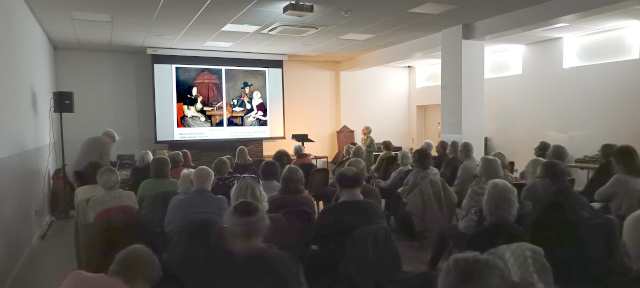 Writing of letters and consumption of alcohol featured in the examples, as did the procurement of company – an aspect of life in the Netherlands that surprised many. Often the alcohol was in the form of wine, but there was a significance if the glass was broad and wide, rather than some that were long and narrow.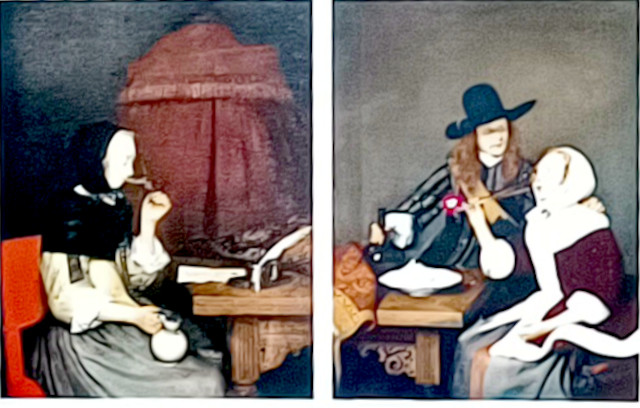 With her expertise in the field and her in-depth knowledge of the painters and their works, Jennifer once again held her audience in thrall, and the two hours passed in a trice!