A select party of members attended the Quirky Visit on 26 January 2023 that our U3A made to the Freemason's Hall in Great Queen Street, Central London. This location has hosted meetings of Freemasons since 1775, although the current building was opened in 1933 having been constructed as a memorial to the thousands of Freemasons that died in the First World War. In part our interest was sparked by the fact that we meet in the Harrow District Masonic Centre, but also there was interest in the history and the purpose of Freemasonry.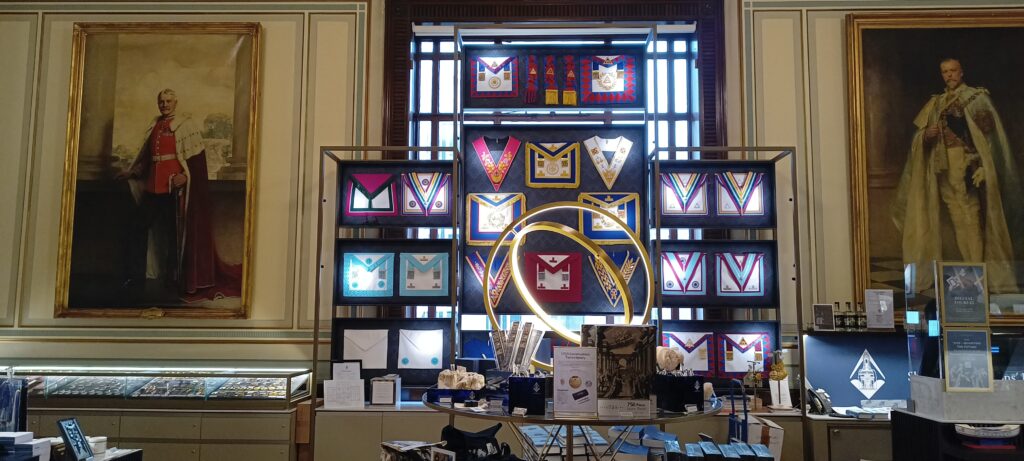 Our visit started with the Museum of Freemasons, including the members of the Royal Family in history – the Prince of Wales later to be George IV was there in force. So was Prince Edward, Duke of Kent, who has served as the Grand Master of the United Grand Lodge of England. There was an explanation of some of the items of insignia, the progression through the different stages and the principal purposes of freemasonry in history and today.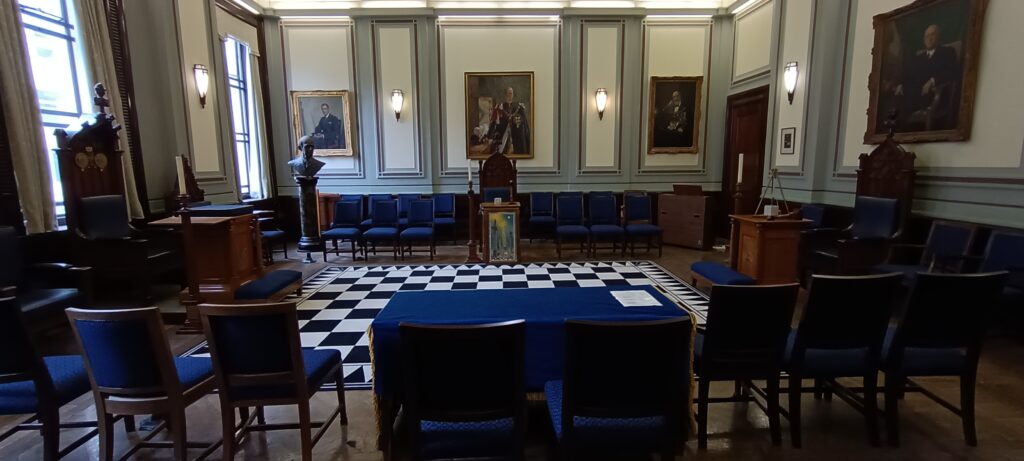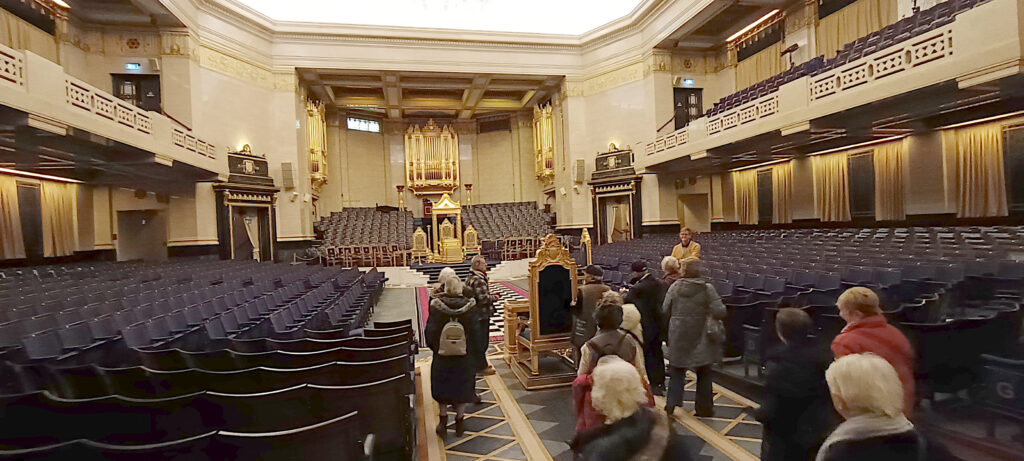 We were then shown to the various temple rooms, finishing with the main court and the main temple that seats 1,700 people.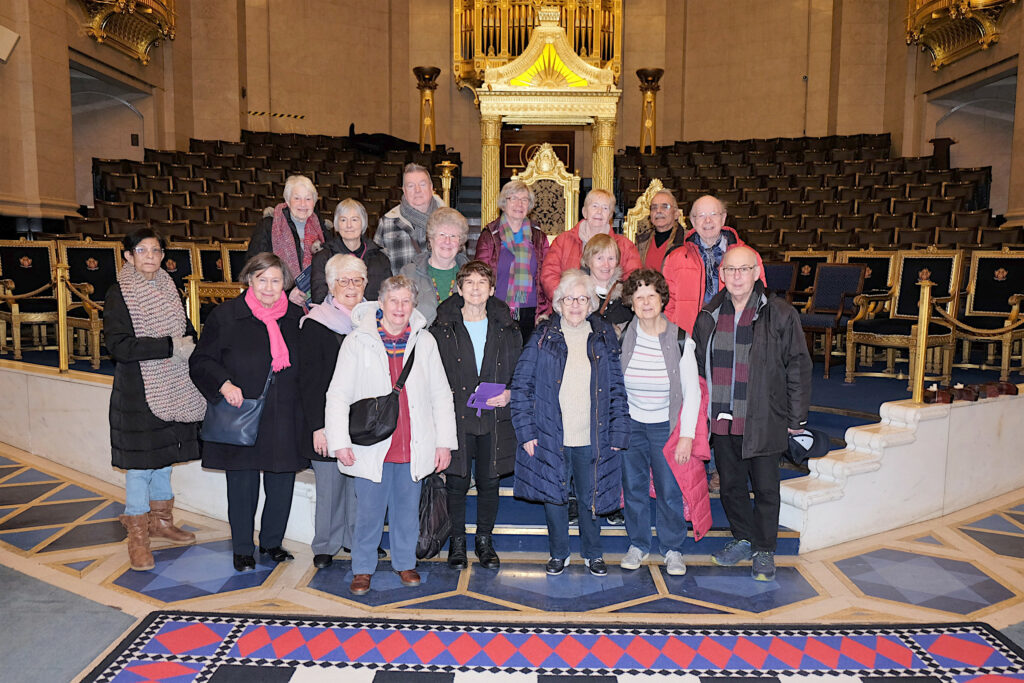 Members on the visit had lots of questions, and these were answered in the most part by our knowledgeable and patient guide, despite his only having been in the job for eight months! However, it emerged that Freemasons still guard some secrets, so not every question was answered.