On Wednesday 15 November 2023, a group of 22 members made their way to the IMO, the International Maritime Organization, a United Nations body with its headquarters in central London.
The IMO has 175 members and 3 associate members. Interestingly, some of the full members are from land-locked countries. Each member country pays a subscription calculated from the country's shipping tonnage. The members hold an assembly on 27 November every other year, and the headquarters building has an assembly hall that can seat 800, as well as two additional halls that can each seat 200 delegates. There is simultaneous translation, and the IMO operates in 6 languages: English, French. Spanish, Russian, Chinese and Arabic!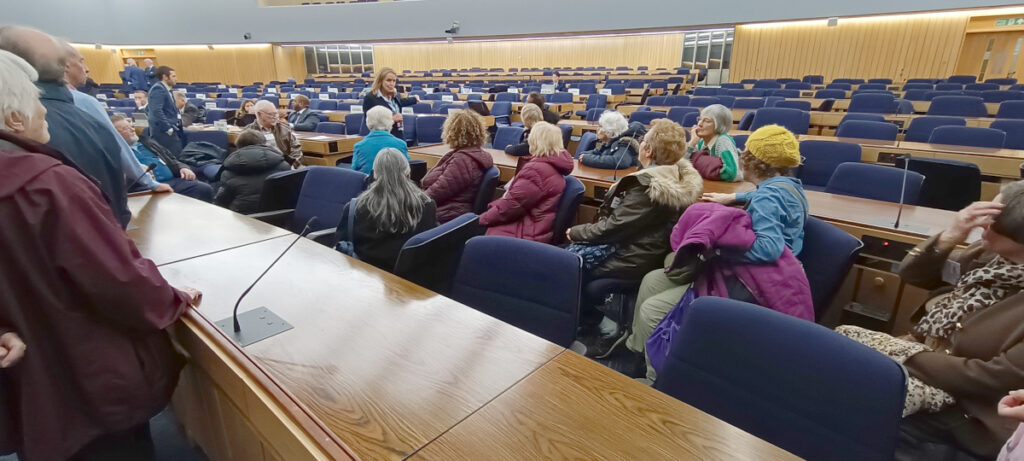 So what are they doing at the IMO? The motto of the IMO is "Safer Secure Shipping on Clean Oceans", and that is what is discussed in their assemblies. The delegates work on the international regulations that control all aspects of maritime activity when ships are not national waters, and by agreement with member states, within some national waters. The organisation works on regulations rather than enforcement, and it works on consensus rather than a majority vote of members. Whilst not enforcing the regulations, it has played a major part, for example, in the reduction of piracy on the East African coast.
It is the IMO that sets the standards for safety at sea, and for the safety drills enforced on cruise ships. As part of their brief of Clean Oceans, they are working on developing carbon neutral maritime transportation, and on identifying PSSAs – Particularly Sensitive Sea Areas – and working out how they can be protected.
Despite being one of the smaller UN Agencies, with just 300 staff in the building, there is an impressive display of items of interest, including gifts made to the IMO by various member countries. With a model of Lenin, the first nuclear powered ice-breaker (left), Hyundai, one of the largest container ships (centre), Oasis of the Seas, a cruise ship for 6,000 passengers (right), and many more ships, there is plenty to see.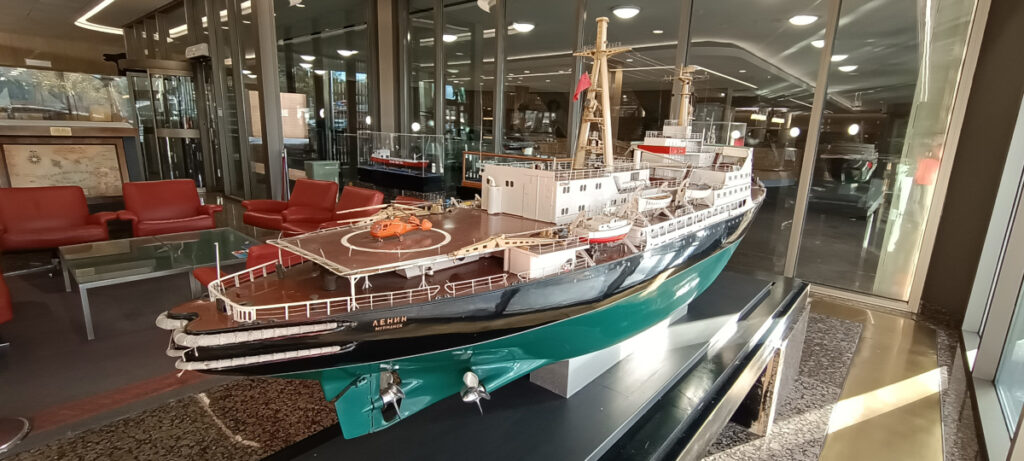 The late queen, Her Majesty Queen Elizabeth's visits to the IMO are also presented in display cases.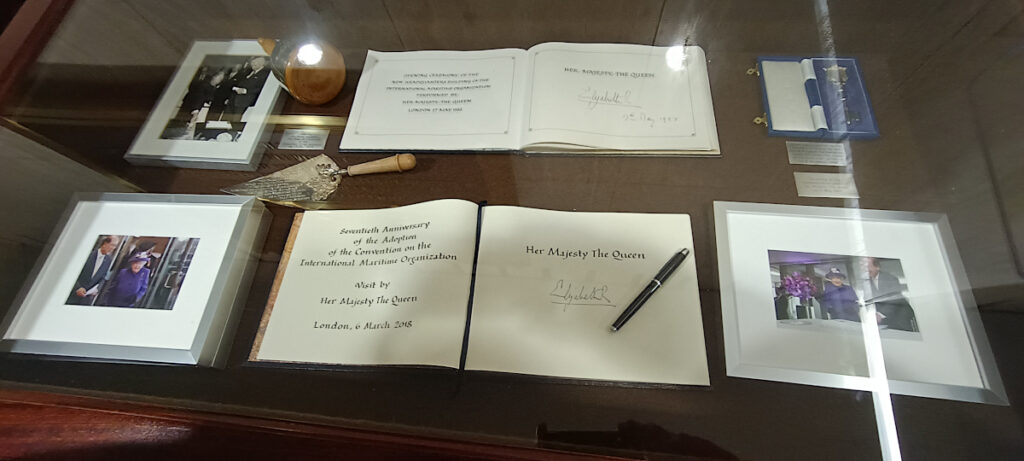 There are many objects of art on display including a chandelier in reception that represents the member countries of the IMO. There is also, over the entrance to the building, the iconic sculpture of the bow of a ship dedicated to all those that have lost their lives at sea.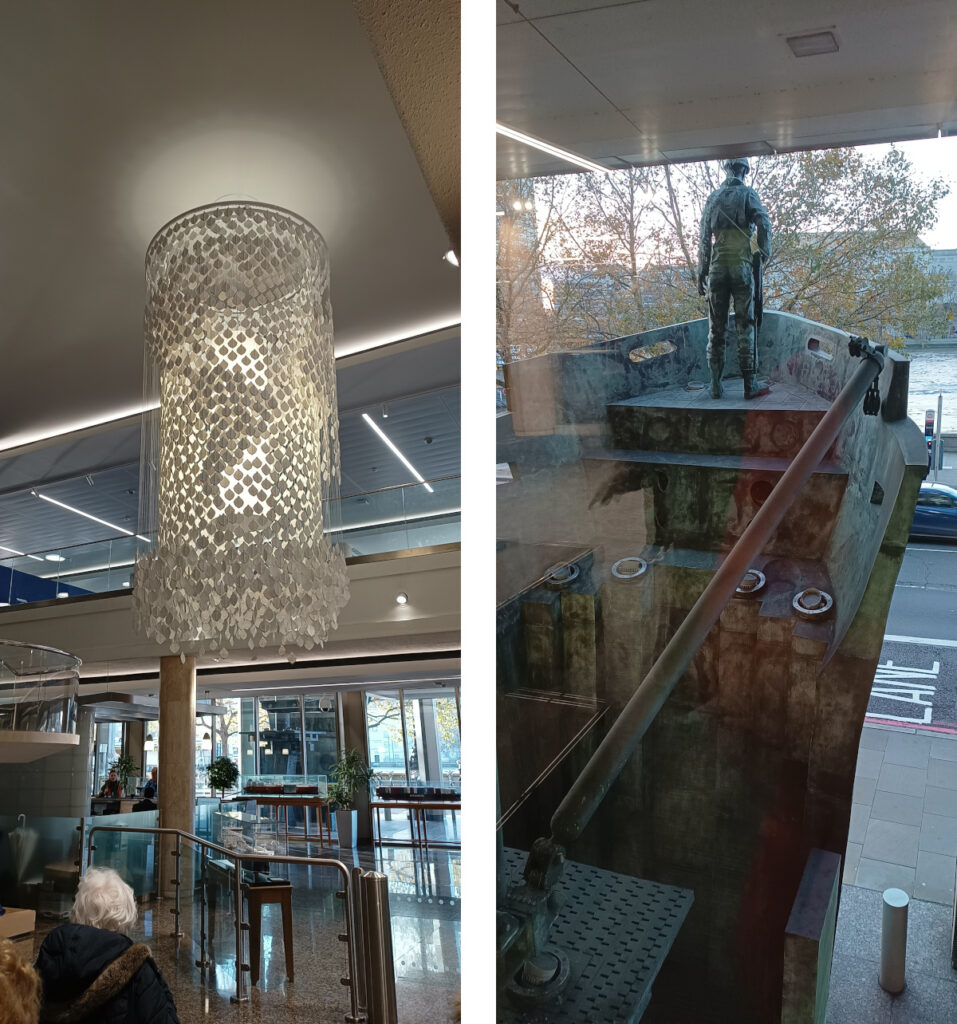 We were very well entertained at IMO by our guides Tamara and Michael, and enjoyed the view from the balcony on their headquarters.