Our Monthly Meeting on Wednesday 25 October 2023 was packed to capacity and 'appeared' before a former Immigration and Asylum Appeals Court judge, Dr Jonathan Lewis. With a local background before moving up to Downing College Cambridge, and then to a firm of solicitors in the City of London, Dr Lewis then served as a judge for 20 years, hearing appeals in the field of immigration and asylum seeking. His doctorate was not connected with that field however, and he has a book out titled "Jewish Chaplaincy in the British Armed Forces, from 1892 until today" which is based on his doctoral researches.
Dr Lewis had a cunning plan to avoid what could have been a dull presentation. He introduced a fictional case that included many of the dilemmas that a judge has to contend with in the Court of Immigration and Asylum Appeals. The fictional case included detailed problems covering the responsibilities of a judge, the limits on the authority of a judge, and the problems that people can create when they start to dissemble or even send written notes to the judge through the judge's clerk that announce an intention to commit perjury in order to steer the court's judgement.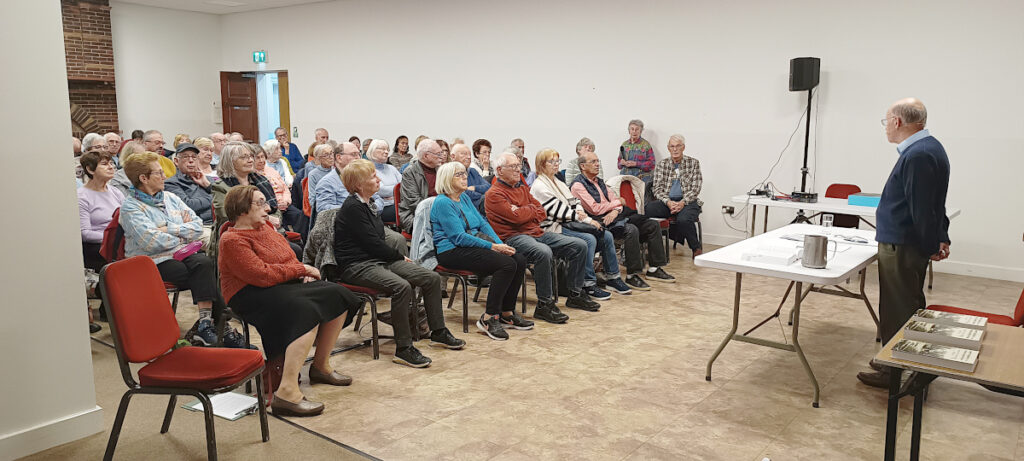 The packed event was then opened to questions dealing with the parties to the case, their ulterior motives, the nature of evidence, the conduct of the court, and much more. As Dr Lewis's answers emerged to each question, new terminology came to light including 'judicial consideration', 'judicial awareness'. Whilst there is no right answer to a hypothetical case, Dr Lewis steered his audience towards a practical approach that could deliver 'justice' within the constraints of the law without antagonising the parties to the case, given the knowledge that had emerged in the pre-trial reports, and in the court itself.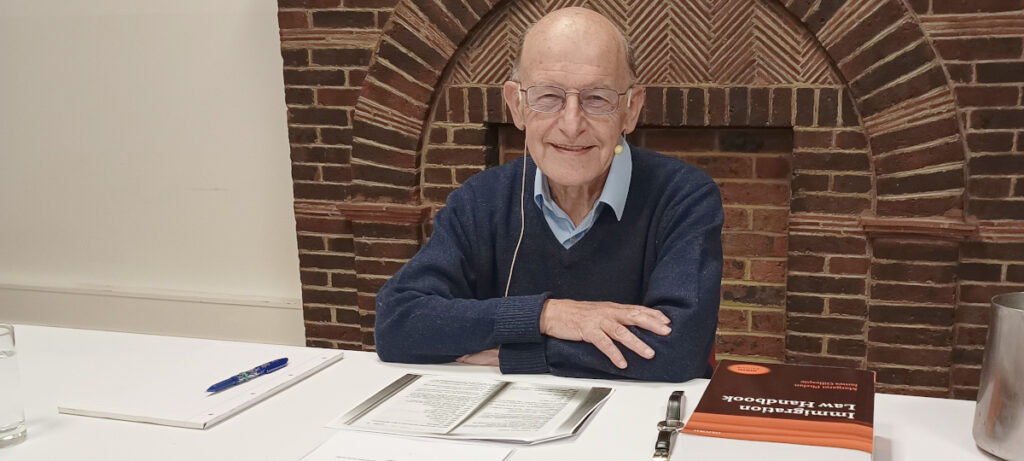 To finish his presentation, Dr Lewis took us through a real case in which he had been involved. In this case, a man had been murdered and the culprit had been found, arrested, tried and found guilty. However, the murderer was not a British Citizen, and wanted to serve the sentence in another country – where, perhaps, family and other connections would allow time to be served in more comfort than would be the case here. An additional complication arose because the murderer was a minor, and the parents were residing in separate countries. Dr Lewis explained how both UK Law, European Law, International Law and Politics had come into the appeal that he had heard with two other judges, and how they had reached their judgement.
This was a truly memorable Monthly Meeting that was intensely enjoyed by all attending in the audience.