On Wednesday 11 October 2023, we enjoyed a new session that examined the roots of jazz in classical music with two presenters, one concentrating on the jazz influence on classical music, and the other looking at interpretations of classical music by jazz musicians.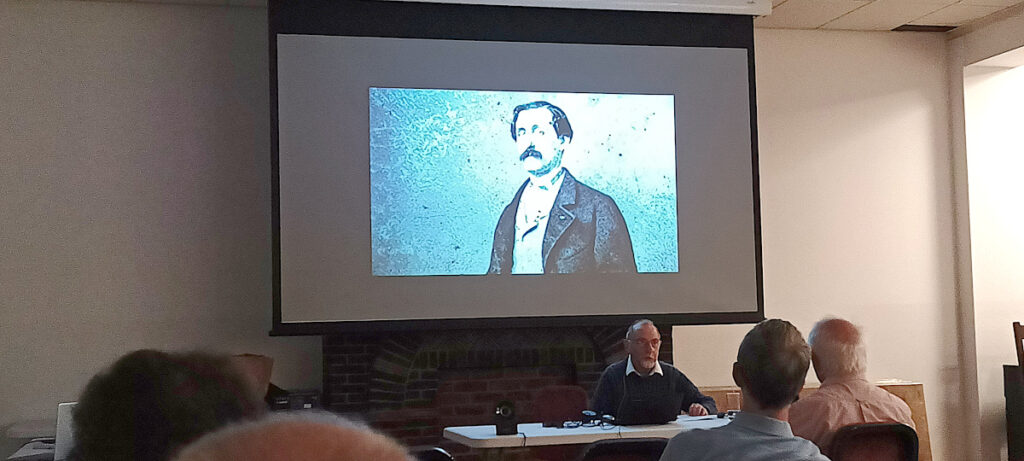 Herbie introduced us to the music of Louis Moreau Gottschalk. Gottschalk was born in New Orleans, Louisiana, and had six brothers and sisters, five of whom were half-siblings by his father's biracial mistress! His family lived for a time in a tiny cottage at Royal and Esplanade in the Vieux Carré. Louis later moved in with relatives at 518 Conti Street; his maternal grandmother Bruslé and his nurse Sally were both Saint Dominican Creoles. He was therefore exposed to a variety of musical traditions, and played the piano from an early age. He was soon recognised as a prodigy by the New Orleans bourgeois establishment, making his informal public debut in 1840 aged 11 at the new St. Charles Hotel.
Only two years later, at the age of 13, Gottschalk left the United States and sailed to Europe, as he and his father realised a classical training was required to fulfil his musical ambitions. The Paris Conservatoire, however, rejected his application without hearing him, on the grounds of his nationality! Despite this, Gottschalk eventually gained access to the musical establishment through family friends, and his early compositions quickly established him as a genuinely American composer, and they are considered to be precursors of jazz. They still stand as the first examples of Louisiana Creole music in the classical music repertoire. Frédéric Chopin met him and remarked: "Give me your hand, my child; I predict that you will become the king of pianists". Herbie played several Gottshalk pieces he had recorded which demonstrated just how rhythmic and syncopated his music was, and just how difficult it is to perform. In particular we enjoyed The Banjo and Le Bananier.

Ken then took us through the classical repertoire performed by various jazz artists. We heard the music of Ludwig van Beethoven interpreted by the 8-bit Big Band, the music of J S Bach interpreted by the Jacques Loussier Trio, the music of Borodin interpreted by the Tommy Dorsey Band and the Classical Jazz Quartet. There was a Chopin Nocturne interpreted by Jeremy Siskind, the music of Tchaikovsky interpreted by Billy Strayhorn and Duke Ellington, and the music of Mozart interpreted by Scott Bradlee.
This was a most enjoyable session with music proving itself an art form that touches us regardless of the period and style.