Our Monthly Meeting on Wednesday 27 September 2023 featured speaker Judy Karbritz, ably supported by her husband Alan Karbritz. Judy is the Harrow Community Poet, and is a regular contributor to the Harrow Times and the Barnet Borough Times. She has contributed to local radio stations and has lectured on cruise ships, as well as the WI, and various Black Tie Events.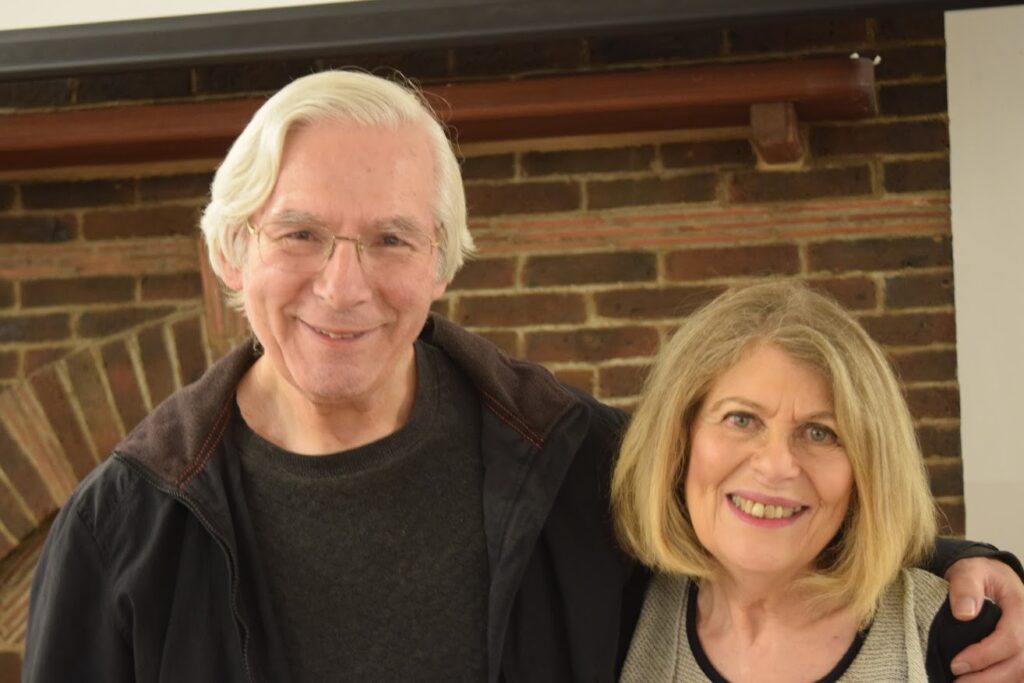 Judy started with a Quiz of famous movie quotations to gauge the level of knowledge in the audience and was impressed, particularly when we knew where the song "There's no business like show-business" had first appeared in a film.
She then went on the relate the problems and difficulties the cast had experienced while filming The Wizard of Oz, including the infamous Munchkin stories, and the story of the jacket worn by one of the cast members having belonged to the author of the book. We then moved on to Gone With the Wind, and the difficulties that had surrounded the casting of the film, and the racism that had leaked into the Film Premiere and the Oscars Ceremony that year.
Judy then took us through some of the stories behind My Fair Lady including the dubbing of the stars, and how the song "I've Grown Accustomed to Her Face" had been written. We then moved on to Some Like It Hot, and the stories behind the scenes there, including the men's make-up and dresses (no spoilers please!) and the number of takes required by Marilyn Munroe for some of the scenes. We also learned that Marilyn Munroe had been expecting during the filming!
We were then off to the Swiss Alps for the Sound of Music, and the fact that the real Maria von Trapp had actually appeared in one of the scenes. We then learned about the problems filming Oliver! and finished with the astonishing story of the dubbing of and by Debbie Reynolds in Singing in the Rain.
This was a fascinating view of the problems behind the camera that had to be overcome for the great cinema classics we know and love to achieve their release and their fame. We thank Judy and Alan for coming to our meeting.