On Monday 12 June 2023, a group of members of the Kenton & District u3a were treated to a guided tour of the Wallace Collection in Central London.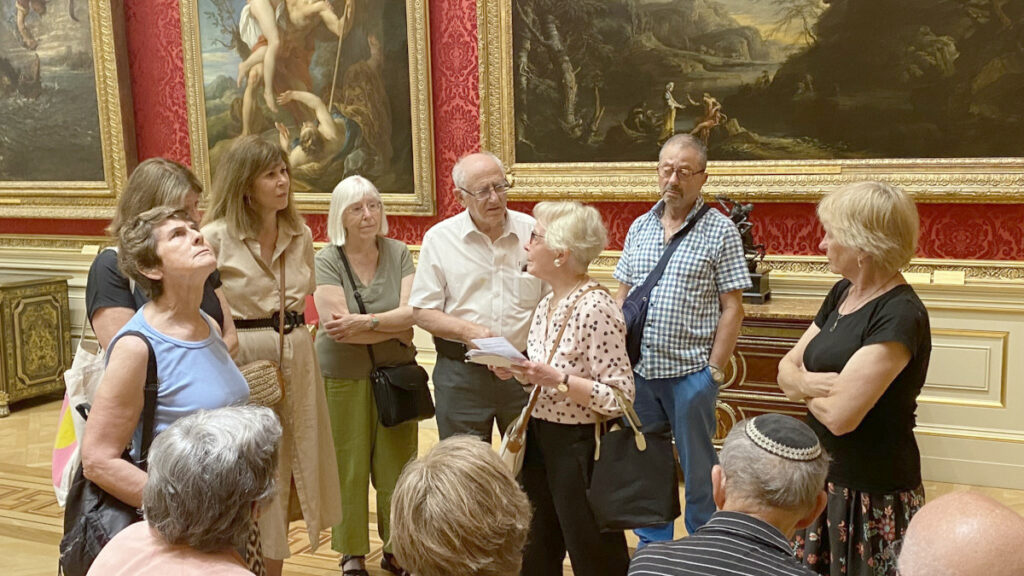 The Wallace Collection is a museum in London occupying Hertford House in Manchester Square, the former townhouse of the Seymour family, Marquesses of Hertford. It is named after Sir Richard Wallace, who built the extensive collection, along with the Marquesses of Hertford, in the 18th and 19th centuries.
The museum displays works of art collected in the 18th and 19th centuries by five generations of a British aristocratic family – the first four Marquesses of Hertford and Sir Richard Wallace, the illegitimate son of the 4th Marquess. In the 19th century, the Marquesses of Hertford were one of the wealthiest families in Europe. They owned large properties in England, Wales and Ireland, and increased their wealth through successful marriages. Politically of lesser importance, the 3rd and 4th Marquess and Sir Richard Wallace became leading art collectors of their time.
More information on the collection can be found here on Wikipedia.