On 2nd May we had an afternoon at St Mary's Church, Harrow on the Hill. We started with a mesmerising saxophone concert in the church by boys from Harrow School. Then we had an guided tour of the church, Harrow's oldest building.
Lanfranc, Archbishop of Canterbury, began the construction of a church on this site in 1087. He died in 1089. His successor was St Anselm, who at the age of 60 was enthroned – after considerable delay – as archbishop in September 1093.
The new church building, now completed and dedicated in the name of the Blessed Virgin Mary, was consecrated by St Anselm on 4 January 1094 (a most appropriate date, as at the time, 25 December was a more pagan festival and Christians kept the feast of the Epiphany or Old Christmas Day as it came to be called – as their principal feast of the birth of Christ).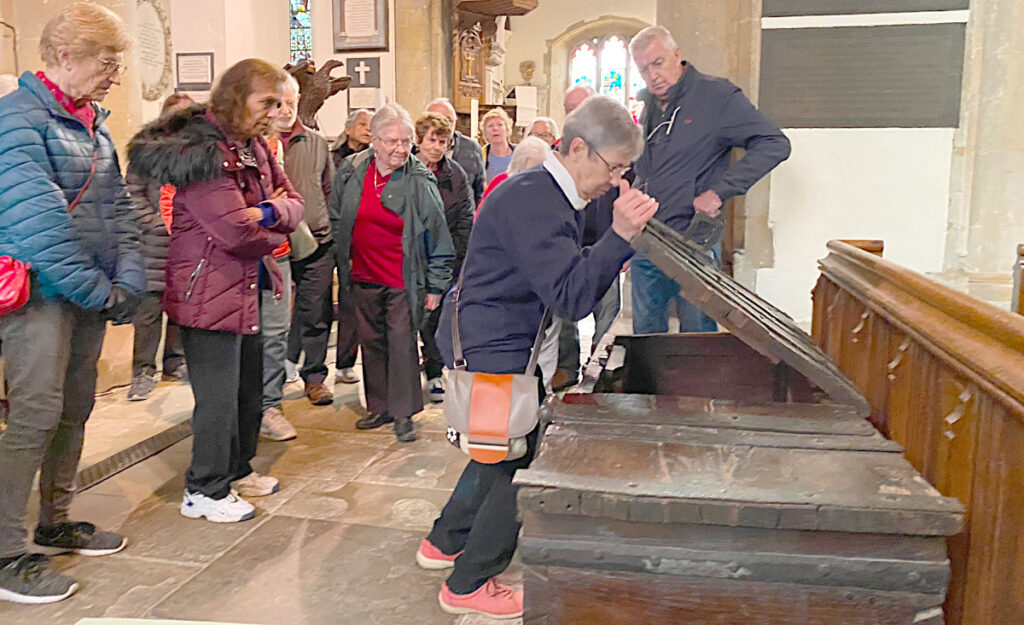 Little of this original building remains apart from the lower section of the tower. The Chancel, with its fine arch and lancet windows, had been constructed by the end of the 12th century and this was followed by the rebuilding of the nave and the addition of the two transepts. The Rector of Harrow at this time was one Elias of Dereham (who was also involved in the building of Salisbury Cathedral) and it was he who appointed the first vicar, John de Holtune, about the year 1236.
We learned about the church's history and key features, including the extensive  renovation took place under George Gilbert Scott.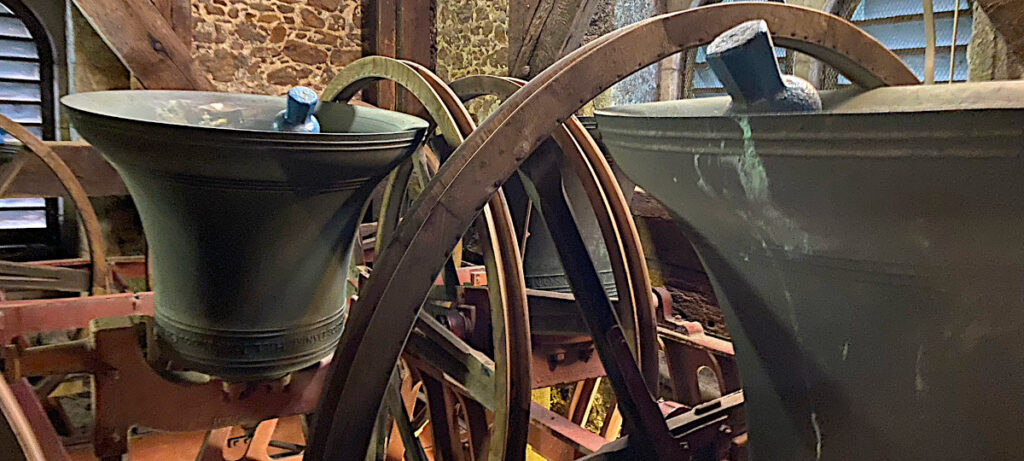 Finally most of us climbed up the spiral staircase to the roof and bell ringing chamber and belfry where we were treated to a bell ringing demonstration and got the chance to try out bell ringing ourselves. Many of us then climbed up a series of fixed inclined ladders and walked round the base of steeple outside, admiring the views and congratulating ourselves for having made it! What a treat!