This week our examination of the Golden Age of Dutch Art moved indoors to examine how the home, and the people in it are portrayed.
We saw the works of Johannes Vermeer, Nicolaes Maes, Pieter de Hooch and Caspar Netscher. With our guide Jennifer, however, these paintings of homes, and the people in the homes, came to life in a most engaging and informative way.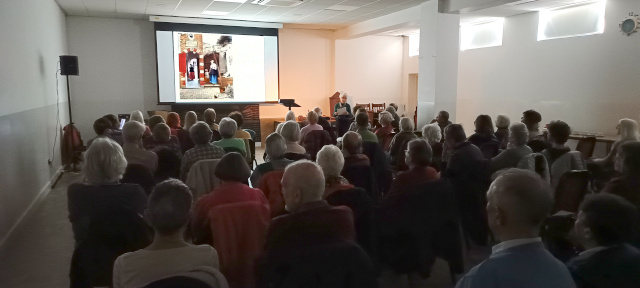 With her expertise in the field of emblems, we started to see the hidden meanings and significance of the small details in the paintings, from the herbs being held in a hand, to the foot-warmers, to the headgear and even the orientation of the mussel shells on the floor.
There is also the question of colour, with the hidden meanings of yellow, white, grey, red and black. We noticed that many of the figures in the home are female, doing the chores about the house. The significance of the items of equipment, and even the food on the shelves were examined in detail.
This programme is proving popular and is very well attended, and one has only to come to one of Jennifer's sessions to be totally absorbed in this subject.