Wednesday 23 November 2022 saw creativity coming to the fore at Kenton & District U3A at a special event held in support of Macmillan Cancer Support.
It started with a series of short readings collated from the various assignments undertaken by the Creative Writing Group. It started with the Abdication Broadcast of 1936; many will have seen the former King giving his speech, but we were treated to a view on the other side of a radio in a home in England. We heard about a couple being split up on a marshy estuary, about a lady with an overfond appreciation of custard, about a stagecoach crash in 1850, about the world seen by a cat, about unrequited love in youth, about the love of baking at Christmas and much more besides.
Whilst appreciating coffee and a wide variety of cakes and biscuits, there was a chance to appreciate the skills of the Watercolour Art Group who had put their own exhibition gallery up in the hall.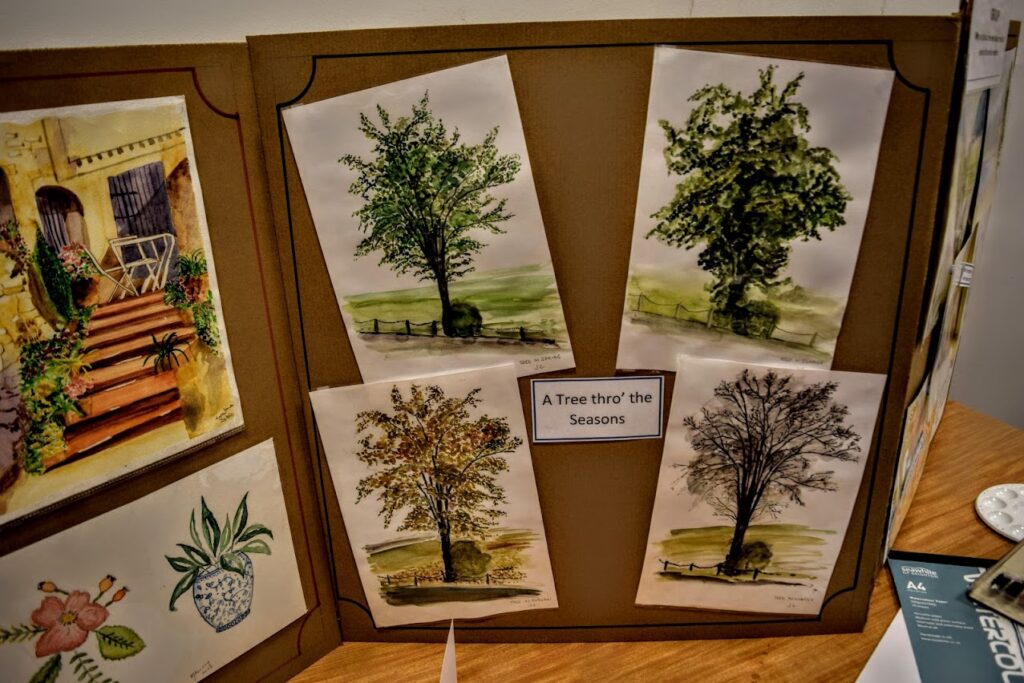 A most enjoyable morning!